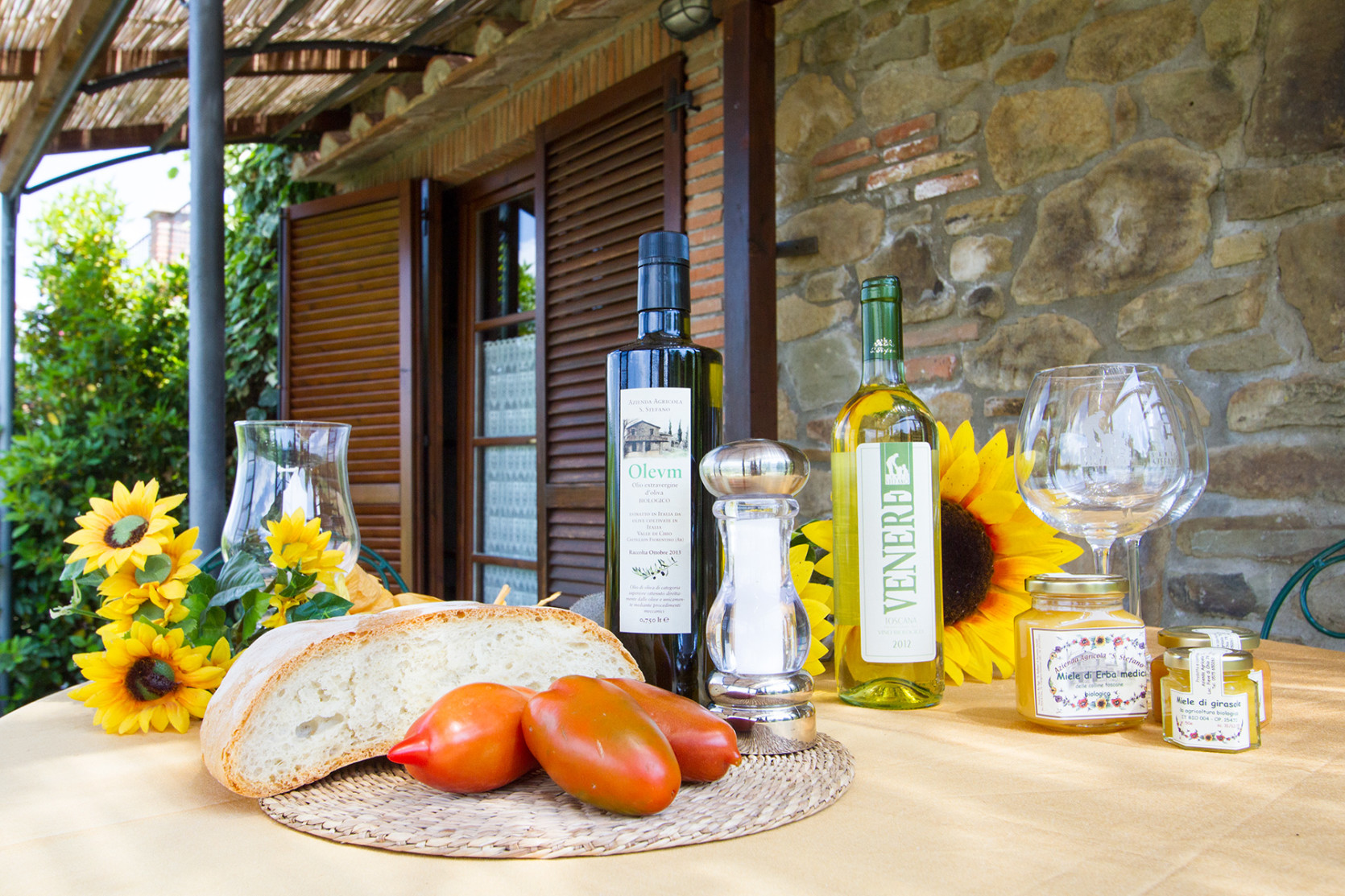 Our olive oil
Our extra virgin olive oil "Olevm" is produced by using three olive varieties (moraiolo, frantoio, and leccino) within the classic Tuscan landscape characterized by olive groves growing on terraced fields with dry stone walls.
Early harvesting as soon as olives are ripe, pressing within 48 hours from harvest, aging the oil in stainless steel tanks and bottling it in dark glass bottles are the secrets to guarantee the high quality of this product.
Direct sale is available at the farm, where it is also possible to taste this Tuscan organic extra virgin olive oil on delicious toasted bread.
All of our produce comes from organic farming.

Technical specifications
of our organic extra virgin olive oil
Cultivation: within the farm
Olive varieties: frantoio, leccino and moraiolo
Harvesting method: hand-picking
Production method: cold pressing
Organoleptic properties
Appearance: dense and bright
Colour: tending to green with golden sheens
Scent: fresh olive
Flavour: balanced, lightly sweet, with hints of artichoke and grass
This high-quality olive oil is obtained directly from organic-grown olives and by using exclusively mechanical methods.
Oleum